As a Maui real estate agent and philanthropist who has been actively involved with fundraising and supporting our local community for more than 30 years, Dave Futch is committed to giving back by supporting the Mālamalama Sustainability Center, together with the Hawai'i Life Charitable Fund, for a more positive and sustainable Maui.
For quite some time now, Dave has been passionate about helping others live with a focus on sustainability of our planet and its resources.
As a part of Dave's personal initiative to engage in living a resourceful, sustainable life and to support others who are interested in helping the planet's climate changes, not only has he trained to be a trusted advisor on green real estate as a NAR Green Designee and actively promotes the benefits of green homes and living, yet he has also committed to giving back by supporting the Mālamalama Sustainability Center, together with the Hawai'i Life Charitable Fund, by donating much needed funds this holiday season.
"Green real estate and the focus on more sustainable living is not just a "fad", but a fundamental change in the market." said Dave Futch.
"The public's increasing awareness of climate change continues to motivate them towards living in a "Resource-Efficient Home" – this includes retrofits, re-models, renovations and new home construction.
Adopting more sustainable living and building practices is crucial to protect our future – not only to minimize our impact on the environment with less waste, yet also as a great way for home owners and investors to improve their health and save money by becoming more energy efficient – which is why I have chosen to support Mālamalama, together with the Hawai'i Life Charitable Fund."
Mālamalama is a 501(c)3 non-profit Sustainability Center based on 9.3 acres of agricultural land with over 200+ fruit trees and coffee plants in Haiku, Maui, where they provide direct hands-on education to students through real life immersion into a community lifestyle – teaching sustainability on all levels from how to grow, cook and preserve your own organic foods, to how to recycle, practice self-awareness and manage your finances.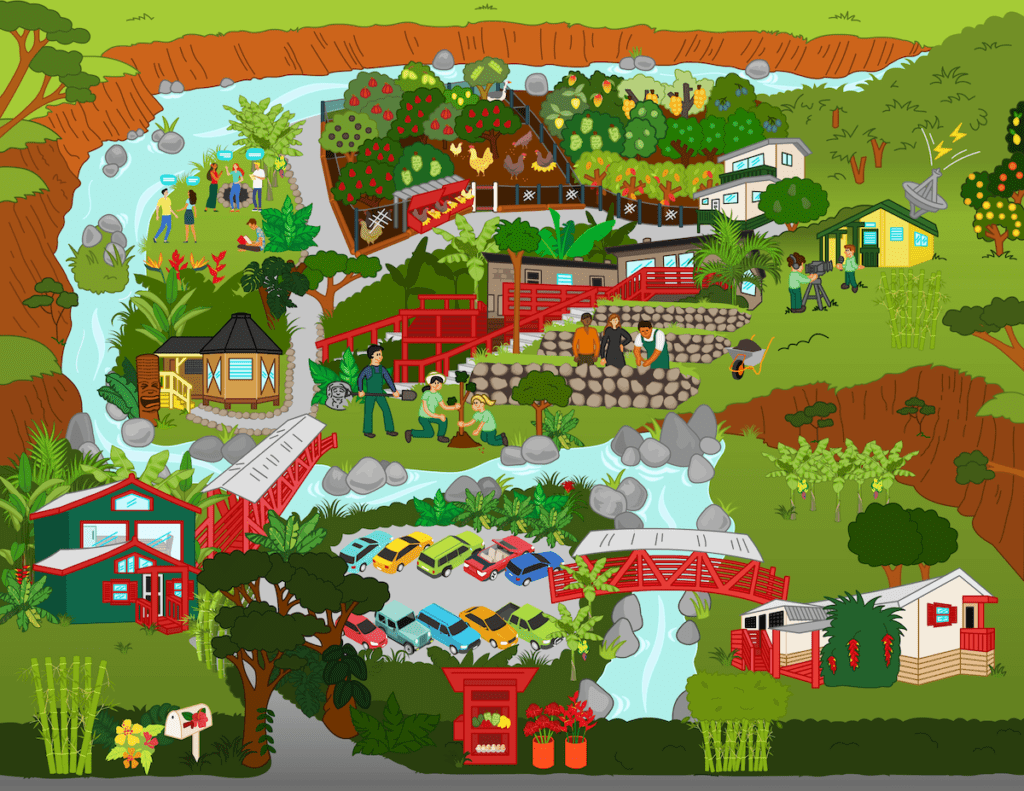 With a Peruvian Indigenous background, close ties with Hawaiian, Hopi and Navajo cultures, Sylvia Cenzano, Founder of Mālamalama, says that "Sustainability must first however, begin with the Spirit. Specifically, in Hawai'ian culture, this is expressed as the Aloha Spirit."
"This means learning how to care for yourself, discovering and sharing your life's gifts and passions, caring for one another in social community and for the 'aina and natural environment we all share", she says.
The Mālamalama Center can house anywhere from 24-27 people, with a community kitchen, dining room, ceremonial fire pit and a large meeting space to run sustainability education programs.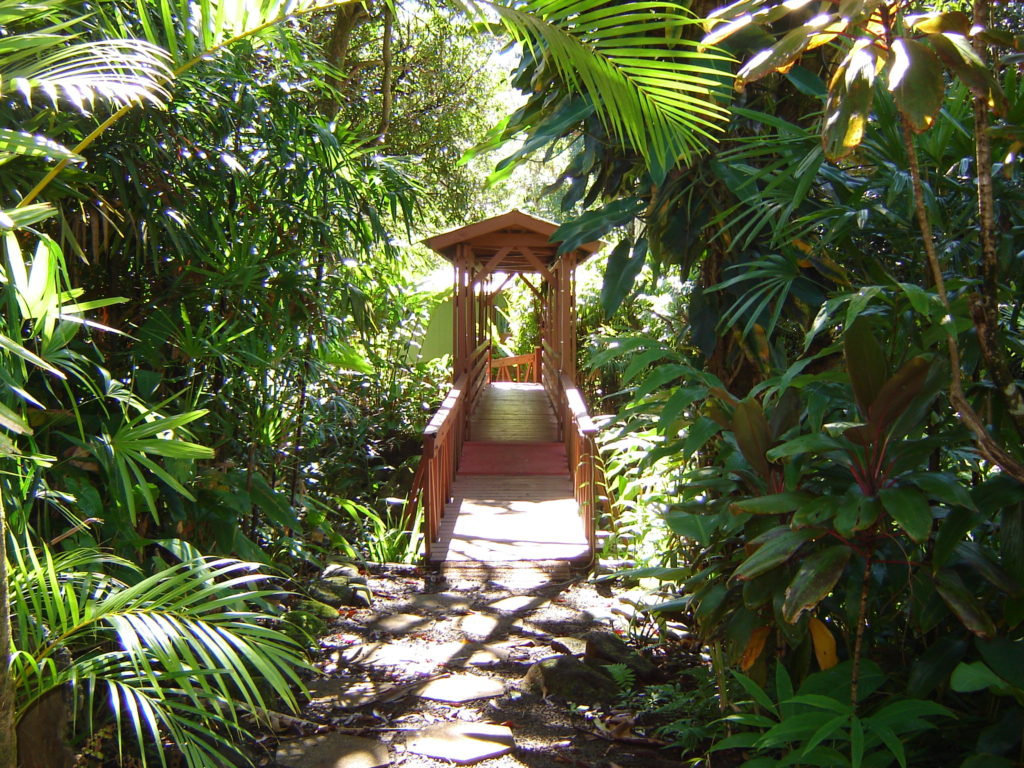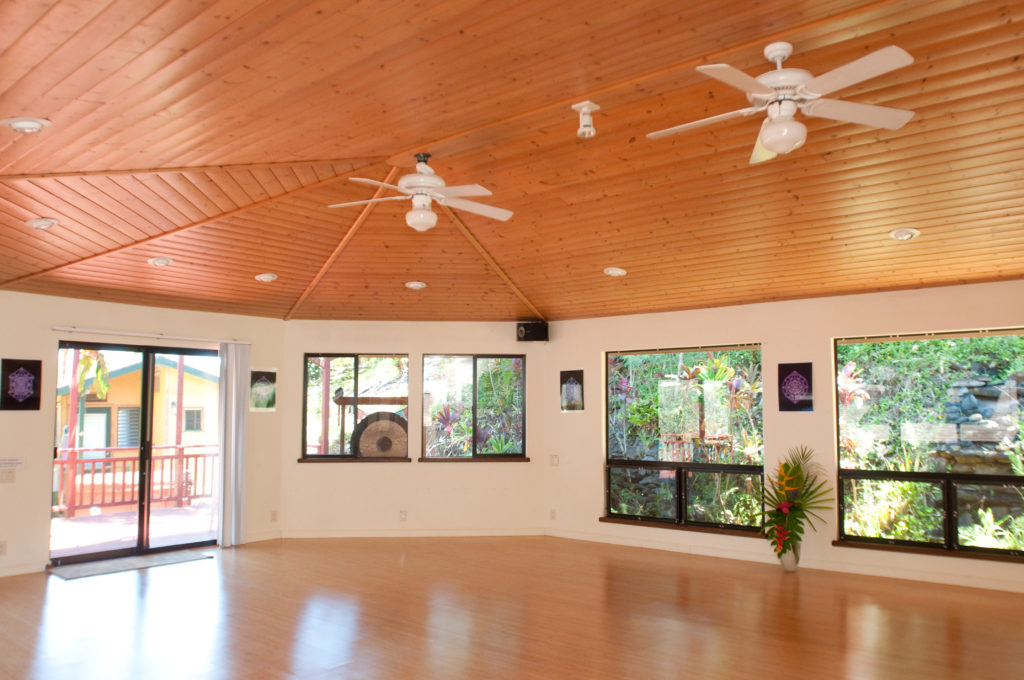 Currently, however, they are awaiting permitting and need to raise $250,000 capital funds and/or receive material donations (lumber, composting toilets, etc.) to upgrade their educational and housing facilities, to be able to commence educational programs on a full-time basis, alongside other leading educators and experts in the field of sustainability.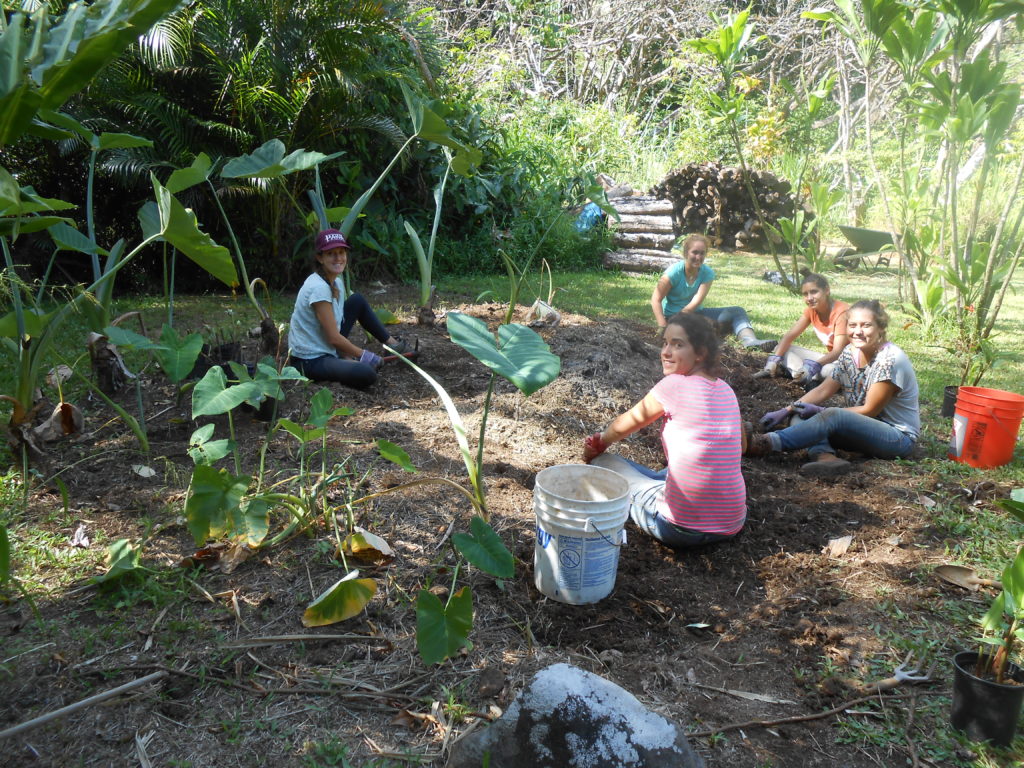 Mālamalama is hoping that their Sustainability Center will become a flagship project and living community model for new sustainable developments in Hawai'i, and are seeking to align with other organizations who would also like to showcase their sustainable building practices, products and services and set this example for others.
"We are very grateful for the support that Dave Futch and the Hawai'i Life Charitable Fund has shown towards the development of our Sustainability Center", says Sylvia. "We hope that it further inspires other organizations and the community to also contribute donations and become actively involved in this important vision for a more sustainable Hawai'i and world."
Dave concludes "By supporting the Mālamalama Sustainability Center, we can demonstrate our commitment to more sustainable living and building practices and be a leading example to others in the real estate industry. I'm excited to be a part of the beginning stages of this important legacy project and to create a healthier community, environment and future for our children here on Maui".
For Further Information
To Donate/Contribute towards Mālamalama
To learn more about how you can donate or get involved with the Mālamalama Sustainability Center vision, please contact Sylvia Cenzano at 808-633-3032 or via email at [email protected]. You can also visit their website at www.malamalama.org
For Advice on Green Living in Real Estate
As a NARGreen compliant Realtor, Dave Futch recognizes the importance of sustainable living and is a trusted advisor and source of information on green homes in Maui. Please get in touch with Dave Futch at 808-280-9600 or via email at [email protected].