To create a working model of sustainable Community that is founded on Unity and Indigenous cultural values.
That our model be used as a template for sustainable community building and support in our County and State and beyond…
We are honored and blessed to work with a brilliant staff of experienced, caring professionals, each a leader and innovator in their field. Their devotion to the vision of sustainable community and enthusiasm for our amazing human potential is inspiring!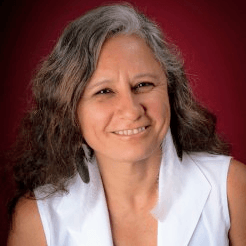 As Director of Mālamalama Farm and Center and Kolealea Agricultural Center, Sylvia brings a diverse background of leadership in corporate finance, community resourcing, personnel and project management as well as skill in spiritual counseling and a passion for creating and facilitating an intentional community setting. With a Peruvian Indigenous background, close ties with Hawaiian, Hopi and Navajo cultures and a deep connection with Nature, this passionate and innovative spirit heads up this 9 ½ acre project with a decades-long vision, work and practice of building community and creating sustainable living programs.
She is known as a pioneer in sustainability…which includes the land and environment, local food sourcing, wellness lifestyle, expanded life skills, and community building with a strong spiritual and heart-connected rooting. An organic vegetable and fruit tree grower for 38 years, Sylvia is committed to educating students in shifting to sustainable native food sources, with a strong Spirit at the foundation, offering practice in living harmoniously in community and a hands-on education right on the land in Hawaii, a source of strong spiritual connection and inspiration.
Sylvia's calling to share her gifts expresses in her work with children and youth and her passion to help them to develop their own gifts. She encourages them to see and understand that their energy has an effect and supports them in learning to focus their energy in a way that is positive, healing and magical. Her passion for the arts, especially music and dance, including native music, enhances her loving and deeply insightful work with the children and youth and all the members of the intentional community. The cultivation of happiness and peace as practical life skills, now supported by current science, is an integral part of conscious community building and the foundation of a strong Spirit.
Sylvia's dedication to youth, indigenous culture and the environment led her to create sub-organizations of Mālamalama shown at www.ChildrenHealingtheEarth.org, www.SustainableChangeNow.org, www.RootMovement.org, and www.ThePowerOf4444.org. An accredited affiliation and membership with the Pacifica Indigenous Grandmothers, Council of Maui, and Grandfathers Council provides ongoing support rooted in elder wisdom.
Sylvia continues to collaborate with amazing educators and facilitators in her community, supporting the growth and progress of those who come to learn and practice sustainability and community building. Her understanding and experience is that systems in society change for the better through the effort of individuals empowered at their personal foundation working in unity, and those who live and learn with Sylvia are passionately prepared to be an integral part of creating that change for the better.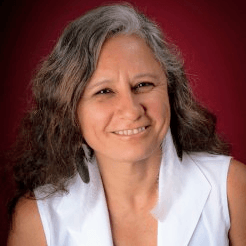 For more than 20 years Gerry Ross worked as a Canadian geologist. Then about ten years ago, he changed careers and "reformatted" himself as a Maui farmer. A partner in Kupa'a Farms, he grows vegetables, tropical fruits and award winning coffee on 14 acres in Lower Kula. With the understanding that soil is the heart of any agricultural operation, he has a determination to amend and enrich it, then keeping the soil alive and healthy. His farming principles are "rock solid" and sustainable. He is a consultant on organic agriculture and compost, and holds on-site classes for the University of Hawaii.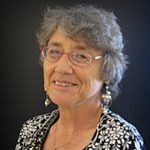 Lucienne deNaie is a community activist with an unmatched record of service and environmental advocacy working with big issues of water management, land use and much more. She has been working for the community and the environment since high school, when she convinced school administrators to allow students to create a senior garden where there was once only concrete, then led the building and planting effort.Lucienne de Naie, who calls herself a 'practical visionary' has amassed a list of honors and accomplishments far too extensive to detail here. Highlights include her role as honorary mayor of a small town in Southern California, being chosen for a citizens advisory committee updating the County General Plan, official recognition by the governor for her years of stewardship of public lands, and her selection to work on the Hawaiian Tourism Authority's Strategic plan. She is also the author of a well-regarded 200-page report on Maui's water sources, is a founding member of Maui Cultural Lands, Inc., a non-profit land trust currently restoring acres of cultural sites in Honokowai Valley and of the Maui Coastal Land Trust. Her integral involvement with Sierra Club has supported environmental public education and proven its effectiveness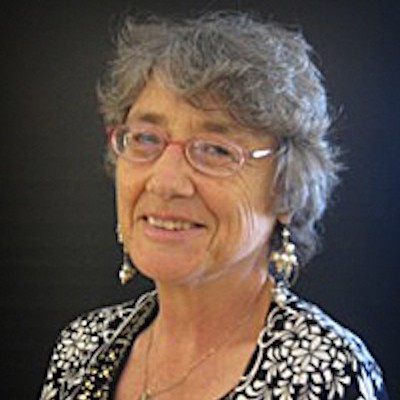 Greg has traveled extensively. He holds a B.A. in Psychology and Biology from Kansas State Teachers College. He wrote and directed the "Solar Energy Education Project" for Pres. Carter's administration. This earned him a scholarship with Buckminster Fuller. As a direct student of several Native American cultures, he speaks also of Native Sustainability and Strategies.He is passionate about the history of economics and how it applies in current corporate form, and the non-renewable use of energy and its effect on the economy.
A free-lance naturalist, ecologist, economic botanist, land-use management specialist and homestead landscaper. An enduring childhood love for nature matured over seventy five years of grass-roots living into the impressions, opinions speculations and conclusions that he offers here as Adaptive Ecology. He believes that sustainable and otherwise harmonious coexistence with nature is both necessary and possible, is an instinctive need in all animals and is the special aptitude, talent and personal ecological responsibility of Homo sapiens. In Adaptive Ecology his focus is, telling city people not, perhaps, what we want to hear, but what we need to know to save the planet from destruction by ourselves.
An eco-pioneering scientist with a Bachelor of Science in Agriculture and Environmental Health. Her 30 years experience in environmental protection has taught her that "pollution" is a resource that is out of place. Her knowledge of the biogeochemical cycles of the earth helps us to see that the same practices that build living soils and grow healthy plants also keep sediment and nutrients on the land and out of the water and air, where these materials would pollute and cause imbalances in the natural systems.Teaching how protecting soil quality and preventing erosion not only benefit the land and the farmer, but prevent the degradation of waters. Also how wastewater can be treated naturally in a low tech way, how treated wastewater can be used for irrigation, toilet flushing etc. and how to get energy from wastewater.
Rich Lucas wears a lot of hats: sustainability teacher, non-profit planning director; organic farmer; retired attorney; starseed healer. But one of his passions is sustainable living and food security. He believes that Maui should be the global model for alternative energy and sustainable living. The escalating crisis of volatile food prices and food insecurity is the result of a corporate minded model based on large-scale, export-orientated agriculture tied to international competition, self interest and stock market speculation. With people going hungry each day despite a huge surplus of food production, we need to move towards more localized, smaller scale and sustainable agriculture. His goal is to set up food sharing communities around the island where food can be grown in ideal conditions and no one will go hungry. He would be happy to share his knowledge and philosophy with anyone who is interested.
His first love was golf, which he began at 18 months of age and after college became a PGA Master Professional. Golf is his bridge to early childhood learning which is predominantly right brain. His teaching style connects students to their own pathway of active learning outside of language. Bill found his love for farming when he moved to Maui in 2000. "It turns out that consciousness directed from heartfelt feelings can move mountains…for our purposes, it can also build great gardens". Bill will help you experience learning outside of language as you learn to grow food.
Kathy McDuff is a Lightworker whose goal is helping all beings to raise their consciousness to the highest level possible. Her perspective to sustainable living comes more from a spiritual point of view. As we ascend into the new age that is upon us, we must make a number of changes in order to stay aligned with our dear Mother Earth. We must return to an alignment with nature, which includes living sustainably and acknowledging that Mother Earth is the source of life, nourishment and learning and provides everything we need to live well. Every human being is responsible for respecting and living in harmony with Mother Earth. Kathy's experience includes Native American shamanic teachings and Universal One truth, and she would like to offer an opportunity for anyone interested to find the truth within that will lead the way to a return to nature where they can find inspiration, guidance and healing for their own sustainable living.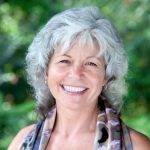 As a Yoga and Meditation Teacher, Yoga Teacher Trainer and Mentor, Jennifer understands that a cornerstone of a healthy lifestyle is sustainable self-care and personal growth practices that support a creative engagement in community life. The practices of Yoga and Meditation support and empower the students and members of the community to learn to focus their energy in a way that enhances every part of their lives. She offers her 32 years of experience in the Healing arts and Wisdom Traditions to assist students in building their capacity for mind/body connection and the expression of a balanced, heart-centered life that contributes to a thriving community and a positive future.
Jennifer is involved with many aspects of the training, including Cooking, Nutrition and Wellness and Life skills. As a Director on the Board of Mālamalama Farm and Center, she uses her writing skills to help ensure that the vision of our mission continues to follow the heart and is well represented in written form.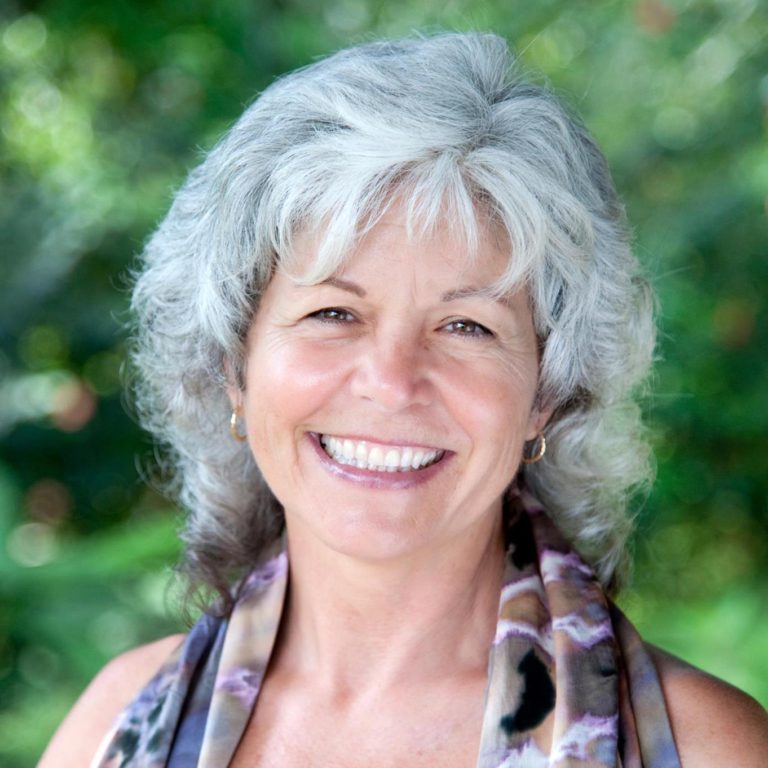 As Land Manager at Kolealea Agricultural Center, he works directly with the students and the flow of tasks to show the sustainable approach on this land. Considered "un-farmable" by many, the challenges on this terrain are typical to many other lands, and the most fulfilling endeavor is to show how food can still be grown. Taking pride in the developing young fruit and bamboo orchards, the outdoor classroom is an energetic fun learning.
As a Certified Universal/Spiritual Life Coach, instructor and seasoned entrepreneur, Francesca brings techniques in the development of purposeful life skills utilizing creative strategies. She inspires our participants towards identifying personal values and optimizing balance while maximizing their potential outcome in the group experience. Her contribution supports a cohesive community living platform with a focus on nurturing collaboration as well as identifying areas for our greatest impact around mission relevant programs and solutions. Francesca brings love and a strong dedication to transformation into all that she does.
Everyone has so much to offer! We need the skills and materials that you have to support us in building out our vision in addition to the funds needed.